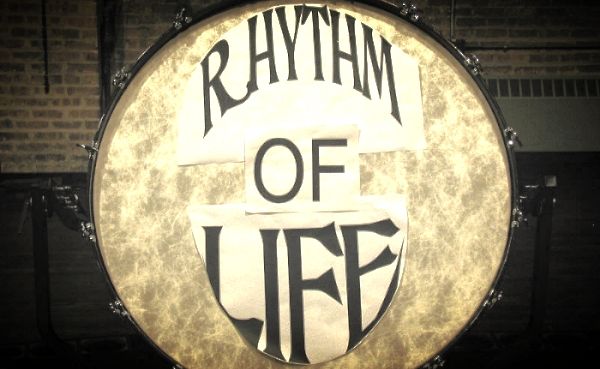 by Brad Baker
I love being busy.  It makes me feel effective, productive and useful.  The problem is I can get addicted to how I feel when I'm running through life at breakneck speed.  The rush of a packed schedule is like a drug that fuels me to cram in one more meeting, phone call, project or blog post.  Much like driving down I-25 at 75mph, when we speed through life we often miss things that should be savored and taken in slowly.  Worst of all the most important relationships in our lives inevitably suffer as a result of our resistance to slowing down.
Finding the right rhythm is vital if we're to have a healthy marriage and family.  After 12 years of marriage, I can attest to the difficulty of establishing the right pace and allocation of my time. However, when I push through the challenge and actually settle into a healthy God honoring daily and weekly rhythm with my family, the benefits are HUGE.   
So how do we get there? 
#1.  Pick a day of rest and guard it with vigilance.  God established the Sabbath for a reason.  Use your day of rest to refresh your relationships, rest your body and reconnect deeply with God.  If you have kids teach them about the Sabbath before you challenge them to adhere to it with you.    
#2.  Turn off technology!  I don't even want to tell you how many Internet connected devices reside in our home.  If we don't designate technology free times and days, 'the screen' would get way more attention than our relationships.  This should never be the case. 
#3.  Set some 'immovables' in your daily, weekly, monthly and yearly calendar that refresh, slow down, focus the heart, create space for reflection and make room for having fun with those closest to you.  Here are some simple/basic ideas that you can implement immediately…
+If you have kids, establish I weekly time when each of them get one-on-one time with you.
+ Don't just challenge your kids to read the Bible and pray on their own everyday; let them see you modeling it for them.
+Pick a place in the house or apartment that's designated as the place of prayer and devotion.  Decorate it and make it something that begins to represent who God has been, is and will be to your family. 
+Have a weekly family fun night…and don't always watch a movie. 
+Have as many meals (dinners in particular) as possible at the house with the entire family present.  Use the time to check on everyone and read a short devotional together.  I'd recommend "Thoughts That Make Your Heart Sing" for a short dinnertime reading. 
+Dads pick a night of the week and give Mom the night off from cooking.  Make Brinner (breakfast for dinner) if you're intimidated by cooking.
+Schedule a trip that's just for your family.  Trips with friends and extended family are great but have a yearly getaway that's just for you and your crew. 
+Pass a journal back and forth with your spouse and/or kids.  This is a great way to slow down and reflect on what they mean to you.  Carrie has done this with our oldest daughter and it always amazes me what surface via the journal that might not have otherwise. 
+Do a weekly or monthly craft together.  Early this week Carrie had the kids cut out pictures in magazines of things that they liked or that represented them in some way.  Much to our surprise our 2 year old ended up participating. 
+Make the bedtime routine as consistent and intentionally as possible.  Maybe you commit to praying for with/for your spouse every night. Or perhaps you take 5 minutes with each of your kids to cuddle, scratch their back and pray for them right before they fall asleep.  I found that my kids and my wife love consistent connection with me that they can count one. 
*I'd love for you to add to my list in the comment section below. 
The idea here is simple; Intentionally build things into your life that will force you to slow down and refocus on making meaningful connections with God and others.  Without these built-in safeguards many of us will run ourselves ragged and then wake up one day and wonder what happened to the quality we used to enjoy in our relationships.  It's not enough to have a vision for what you want your family to become.  You have to the take the next step and do things every single day to make that vision become a reality.